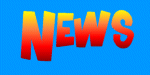 No more Updates
The site will no longer be updated. Do not e-mail with any questions or comments, any e-mails about WWP will be ignored. We will leave the page up as it is though. Downloads, and all other HTML files are still there. For more updated news visit http://wwp.team17.com. Sorry for taking down the page, but the sponsor wasn't helping us make any money.
[posted by Heineken, 08-22-2001, 1:44 PM]
Highscores at Team 17
Simply click here to be taken to the new WWP highscores section of the website. Here, international high scores for all the Training and Time attack missions will be displayed.

Scores are usually updated daily, and for your opportunity to join the elite, and rank among the best, then simply follow the simple e-mail intructions given on the highscore page!
[posted by Heineken, 07-04-2001, 5:59 PM]
Added SiteRing Section
We added another section to the site. In the SiteRing section you will find a collection of links related to Worms Games. If you have your own site, feel free to add it there as well. Go to the 'Site Ring' Section now.
[posted by Heineken, 07-02-2001, 10:24 PM]
Screenshots Added
I didn't spend lots of time on this section, but I uploaded a few Screenshots for those who want to see what the game looks like before they buy it. Go to the 'Screenshots Section' now.
[posted by Heineken, 06-28-2001, 7:08 PM]
Controls Section Added
For those who don't know how to play, we created an HTML with the controls on how to play the game. Go to the 'Controls' page now! Thanks to DaBigWarlord who posted the Controls in the Forum.
[posted by Heineken, 06-28-2001, 12:56 PM]
Mission Walkthrough almost done!
The mission walkthrough is almost done. We finished up to 31 Missions. Go to the 'Missions' Section now to get all the tips and walkthroughs for the missions. There are 45 missions overall, the rest of the walkthoughs will come soon.
[posted by Heineken, 06-27-2001, 6:40 PM]
New Mission Pack Available
Team 17 has released another mission pack. It consists of some space missions. The direct download is here. Go to the 'Downloads - Missions' Page for more info on the mission pack.
If you need the password for the files of the game, go to the 'WWP for Free' Section to find out what it is.
[posted by Heineken, 06-27-2001, 3:00 PM]
Mission Editor Screenshots and Press Release
Click on a Mission Editor thumbnail for a large screenshot.
Team 17 has released a Press Release for the Mission Editor. Click here to visit the page with the Press Release.
[posted by Heineken, 06-25-2001, 2:12 PM]
Forum ADDED!
We added a Forum to the page. You can ask anything about Worms World Party, the Website, or other things. Click here to visit the forum now.
[posted by Heineken, 06-24-2001, 1:30 PM]

Mission Editor Finally Released!!!
Team 17 has finally released the mission editor. We are currently uploading the file on our servers, so that there are mirror sites to download from. If you can't wait until we upload the file, you can download it from an FTP server. You can download it at ftp://ftp.team17.com/pub/t17/goodies/wwp_missioneditor.exe. We will also put a link to the FTP server and our Mirror download URL (as soon as it is done uploading) on the 'Downloads - Programs' Page.
If you create any custom missions, you can submit them to us by sending us an e-mail with the attached file.
[posted by Heineken, 06-20-2001, 10:35 AM]
Updated Cheat Codes
The list of cheat codes has been expanded so that you can now add anything you want, all the weapons and items are there. Go to the 'Cheats Section' now to see all the updated cheat codes.
[posted by Heineken, 06-14-2001, 4:35 PM]
New Service and Mission Packs
A service pack and a mission pack have been released. You need the Service Pack 1 to play on the internet! Finally! The mission pack has some new missions for you to try out. You can download the mission pack here, and the service pack here.
New section added. In the Patches Section you can download the first Service Pack released by Team 17. You can use the Patch to play on the net.
[posted by Heineken, 06-06-2001, 3:14 PM]
Lots of New Files
We uploaded a lot of new files added in the Soundbanks, Fanfares, Flags, Graves, Terrains, and Misc. Files sections. There are more than enough files in each of the sections now. But, if you have any other new custom files that you would like to submit, please email them, along with a description to Heineken1985@hotmail.com.

Added a new section with some other worms files. In the Music Section, you can download some worms related songs.
[posted by Heineken, 05-24-2001, 4:13 PM]
New Tips and Tricks
We added a lot of new tips and tricks in the tips n tricks section. You can use these tips n tricks to become a better wormer!
[posted by Heineken, 05-09-2001, 4:31 PM]
New Winamp Skins added
We have added 6 new winamp skins. Since there are so many winamp skins now, we made a new downloads section with only winamp skins in it. You can check that section out here.
[posted by Heineken, 05-09-2001, 3:57 PM]
New Downloads Added
We have a major update on the downloads section. Four new fanfares, 10 flag packs, 10 grave packs, 6 sound banks, 2 winamp skins, and some other misc files have been added. You can get the downloads in any of the downloads sections.
[posted by Heineken, 05-08-2001, 6:01 PM]
New Update
We updated the page's menu section so that there is a whole downloads section. We will have files in each of the sections soon. If you have any custom files for Worms World Party, you can send them to us.

There is exclusive cheats in the Cheats Section. These are cheats that can't be found anywhere else as of today. If you need help on how to use the cheats please e-mail us.
While everyone is waiting for Wormsnet to be reopened, we will update you with all the newest information on when you can go online and play.
[posted by Heineken, 05-06-2001, 12:18 AM]
Worms World Party Release
If you did not pre-order your copy of Worms World Party, visit here to pre-order now. The game will be released May 21, 2001. Also, a demo of the game will be available soon, for those that want to try it before buying the game.
[posted by Heineken, 05-03-2001, 9:09 PM]
Major Update
There is a major update on the page. Most sections are finished. There are a few sections that need some more work, but other than that everything else is there.
[posted by Heineken, 05-02-2001, 8:18 PM]
All Sections Uploaded
We uploaded all of the sections. While there is still nothing in the sections, the actual pages are there. More will be coming soon in a few days. Page should be finished soon.
[posted by Heineken, 05-02-2001, 6:21 PM]
Page Almost Done!
We have finished the layout of the page. The sections are now being created. The page will be up within a week or two so check back soon.
[posted by Heineken, 05-01-2001, 5:40 PM]